I don't want to say any shit about anyone, but what a waste of money for such a stupid thing...learn about ESTA registration next time dude!!! Enough said!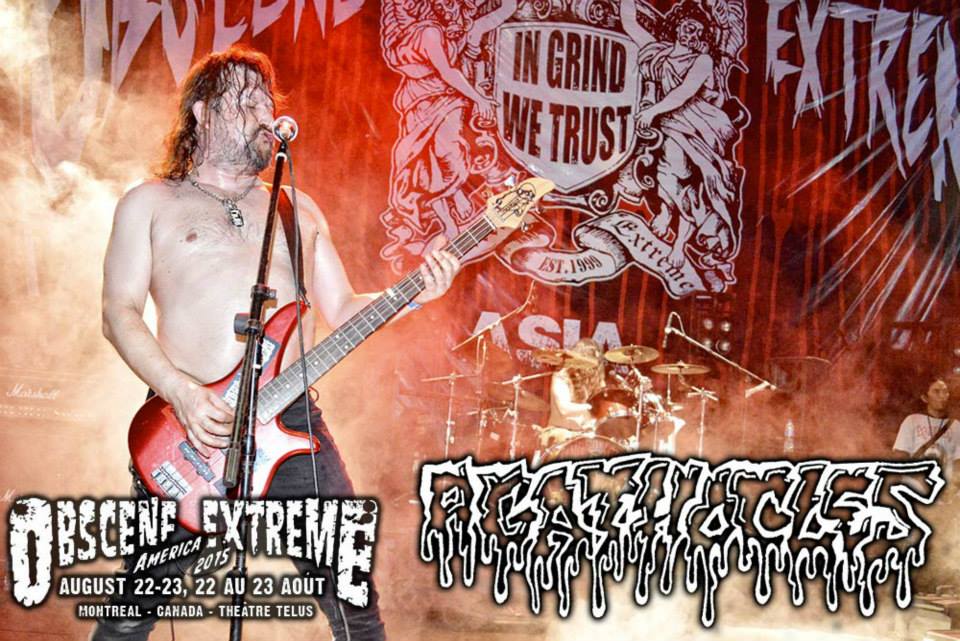 Anyway, we can confirm that we bought new flying tickets for AGATHOCLES and they will land in Toronto on August 19th and play show in Toronto on the same day. We were working hard and did all the papers necessary to cross the Canadian border so please fingers crossed! We have nothing to hide so we hope also the   Canadian border inspection will agree on it.
We want to thank all the people that helped us a lot in last 24 hours, you guys are great!
And we can't wait for AGATHOCLES to mince Montreal this Friday at Theatre Telus!!!
See you soon!
curby/obscene
p.s. I am flying over to Montreal in 8 hours and I can't wait!!!
PLEASE SPREAD THE NEWS!!!
AGATHOCLES Canadian Tour 2015 NEW DATES!!!
August 19 Toronto - Coalition Event Centre
August 20 Quebec - La Source de la Martinière
August 21 Montreal - Théâtre TELUS as a part of OBSCENE EXTREME AMERICA 2015
August 22 Ottawa - House of TARG
August 23 London - T.B.A.